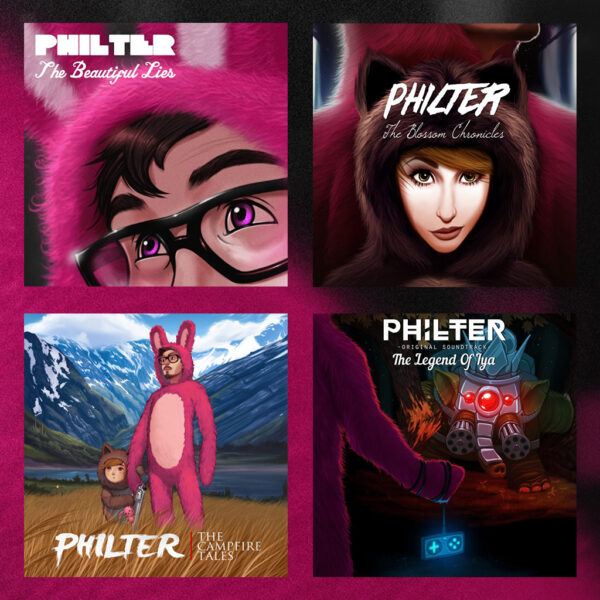 The Complete Collection (Download)
Enjoy the complete collection of Philter tracks in the highest audio quality available. This download contains all album tracks, uncompressed, straight from the source.
There is a total of 63 tracks, all in .wav format, this way you can listen to the songs the way they where meant to be heard, or have a uncompressed source to convert into your favorite format (FLAC, MP3 and so on.)
The download includes all album tracks as well as album artwork.
The download links appear on the last page of checkout, when payment has been verified.
All the money that comes from sales through this site, goes directly back into producing more music. Thank you for supporting, and helping me create more.
Magnus // Philter